About The Canadian International Martial Arts Alliance Committee
The Canadian International Martial Arts Alliance Committee (C.I.M.A.A.C) consists of martial artists from different schools and styles who have come together to create a fantastic performance show.
The Canadian International Martial Arts Alliance Committee (C.I.M.A.A.C) was founded in 1996 by Sifu Jimmy Chan, who is 3rd generation of Chan Ga Fist. His grandfather Chan Ping Sek, was a well-known herbal doctor in Guangzhou Taishan in China who owned a popular kung-fu school. It was he who influenced Sifu Jimmy into learning many different forms of martial arts throughout his life. Sifu Jimmy formed C.I.M.A.A.C in honour of his grandfather to pass down the tradition of martial arts to the younger generations.
About The Show
The Canadian International Martial Arts Alliance Committee's Montreal International Martial Arts Festival symbolizes peace and harmony by uniting different schools of martial arts to perform together in front on an audience, providing them with a showcase of several different unique styles of martial arts.
Every year, the show includes special guest performances by high-level martial artists from around the world. Last year, the show included a special guest appearance by Jingju (Beijing Opera) master, Professor Lu, and many others!
The show is also great for those who are interested in learning martial arts, but are unsure of which art form suits their goals and preferences. The show will provide audiences with a taste of each school's individual martial art style and training methods. Those in the audience who are interested in joining one of the performing schools can network with them and arrange a try-out.
Fundraising Goals
A portion of the proceeds from the event's ticket sales and sponsored funds will be donated to Centraide and other Cancer Research foundations such as Cedars Institute, to help find a cure for cancer.
Proceeds will also be donated to the Montreal Chinese Community to help fund community activities and programs, such as creating events and opportunities for the youth to explore and develop their artistic talents. Proceeds will also go towards the funding of Jimmy Chan's One World, One Humanity Humanitarian Program, whose mission is to help those who are in need, as well as to feed the homeless to raise the spirits of everyone in the community for the holiday season this year.
What is "One World, One Humanity"?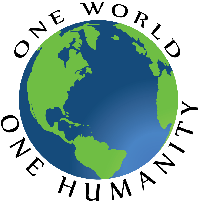 One World, One Humanity is a humanitarian organization founded by Sifu Jimmy Chan in honour of his friend, Tom Chan, who was an Olympic Weightlifter who represented Montreal. Tom Chan helped many of the youth achieve their dreams and was a huge role model for Sifu Jimmy.
Tom Chan was a very generous man and followed a philosophy of hard work and service to others, as he always helped those who were in need. Sifu Jimmy founded the One World, One Humanity Humanitarian Mission to continue Tom Chan's legacy, by creating events to raise funds for Red Cross and other organizations to send food, water and supplies to victims of global disasters.
Visit the One World, One Humanity website to keep up to date with their latest events!
Trailer:
Check out the trailer video for this dynamic show, featuring performances from our previous shows!